Lift Your Head: Bruce Davidson and the Evolution of Seeing
Photographer Bruce Davidson (b. 1933 Oak Park, Illinois) is known for his intimate and humanist approach to documentary photography. Through remembering the historical context in which he worked and the opposing views his work provoked, this exhibition explores how understanding and "reading" documentary photography has evolved over the past half century. Davidson, a cisgender white male, never claimed to be driven by ideology or agenda; his art is born from his roving curiosity, a deep desire for human connection, and the willingness to be patient. But when it comes to documenting the world, ideologies and agendas can manifest far beyond the frame. Despite the artist's intentions to simply immerse, observe, and share what he sees, there is always more to the picture. It is often the nuance just beyond the frame––the unique perspective of the viewer, or how and where an image is exhibited—that determines how we understand its meaning far into the future. Though he refuses to label his work activism, Davidson more than once remarked that "even getting out of bed in the morning is political." In many of the images here he stressed collaboration with his subjects, often taking the time to allow people to choose how they wanted to be seen. The settings were oftentimes less than civil, such as the trauma of the South during the civil rights era, or a community in East Harlem neglected by the most basic of housing regulations. These experiences sensitized Davidson to the emotional and political violence of the landscape in which he worked. His gentle approach to his subjects made the political very personal. We invite you to view these images with your feet firmly planted in the context of today. Notice how aesthetics compete or blend with politics. Allow yourself to ask questions. Do these images impact the future that is now? Or, do they have the potential to inadvertently perpetuate an image of the past that allowed for oppression and civil decay? Do these images show truth? Or do they tell a story composed by the subjective eye of the photographer? Many of the works on view here have provoked wildly opposing responses over the decades. It is this ongoing conversation that allows the viewer to become a third collaborator in the making and distribution of art. How you allow these images to become a part of your own ideology is up to you. Unless otherwise noted, all works are by Bruce Davidson (United States, b. 1933) and were a gift from an anonymous donor to the California Museum of Photography. On view: October 24, 2020 - January 16, 2022 Lift Your Head: Bruce Davidson and the Evolution of Seeing is curated by Sarah Bay Gachot (MA 2012, UCR). This exhibition is supported by UCR College of Humanities, Arts and Social Sciences, and the City of Riverside. Images ©Bruce Davidson/Magnum Photo.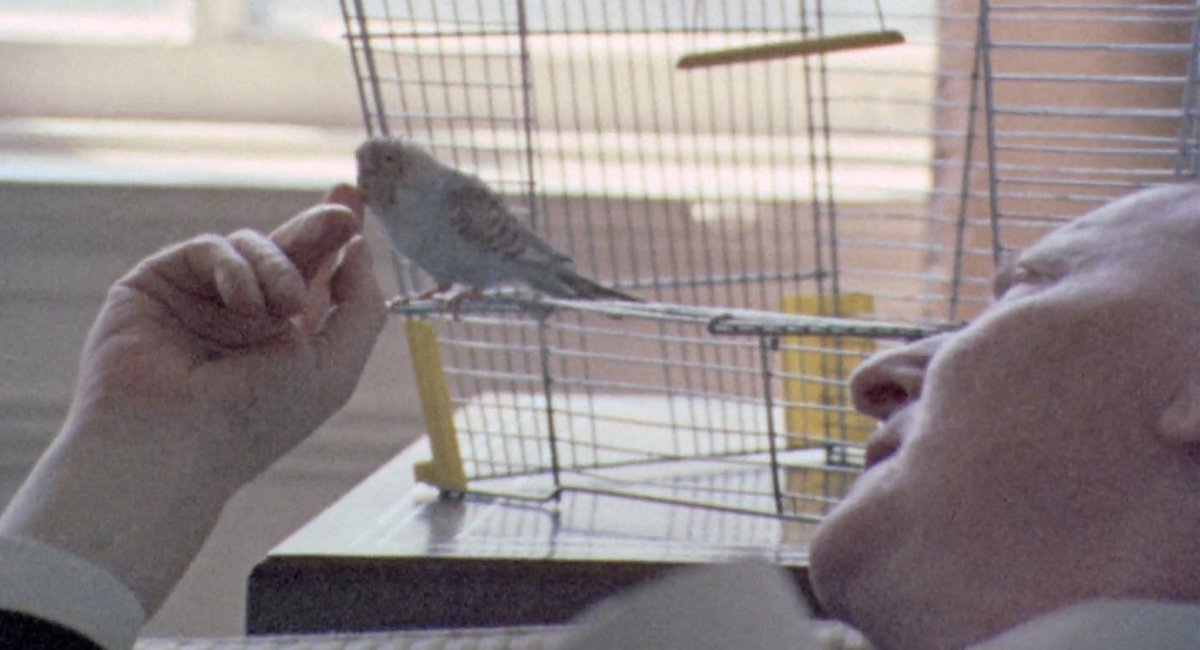 In connection with the exhibition, Lift Your Head: Bruce Davidson and the Evolution of Seeing, UCR ARTS is pleased to present the digital world premiere of a Bruce Davidson film. View Isaac Singer's Nightmare and Mrs. Pupko's Beard, written and directed by Davidson in 1972, during select virtual screenings.
Learn more!
Though he is rarely the subject of his own work, Davidson once remarked "all my photographs are self-portraits, because you can't photograph someone without reflecting and echoing, like a bat sending out a signal that comes back to you."
BROOKLYN GANG, 1959
The rise of gang violence was in the news in 1959 and, after reading a front-page story about a rumble in Brooklyn that involved a gang called the Jokers, Bruce Davidson sought an introduction through the recently instituted Youth Board of New York.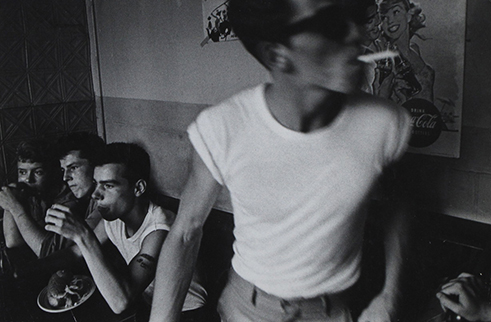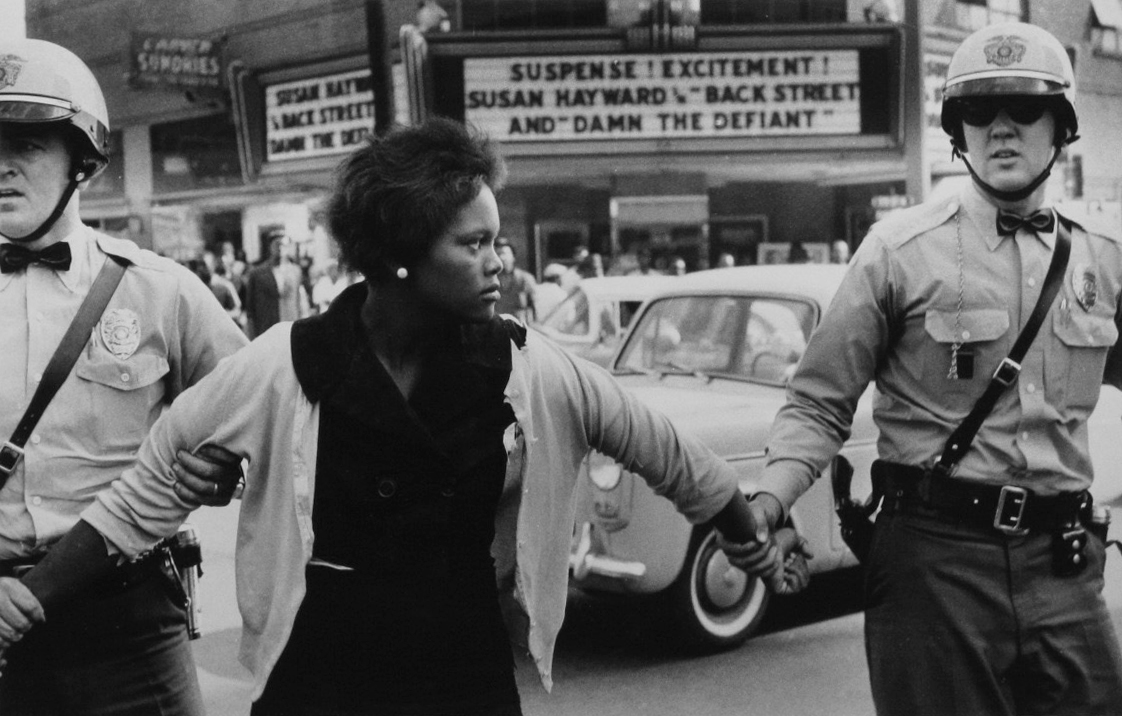 TIME OF CHANGE, 1961 – 1965
In May of 1961, on behalf of Magnum Photos, Bruce Davidson volunteered to travel to Montgomery, Alabama to photograph the Freedom Riders for the New York Times.
EAST 100th STREET, 1966 – 1968
From 1966 to 1968, Bruce Davidson visited East 100th Street in Harlem to photograph its residents. The project began when Davidson met Reverend Norman Eddy through Eddy's cousin, Sam Holmes, librarian for Magnum Photos' New York bureau.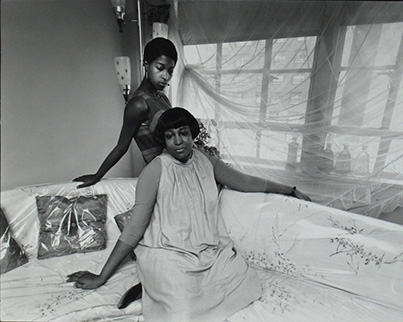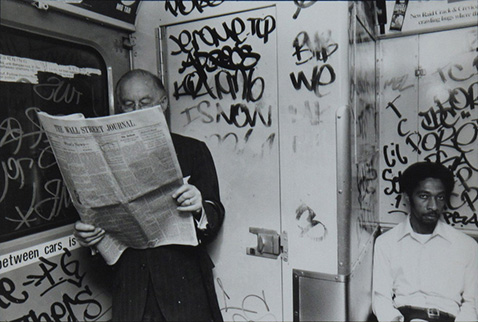 SUBWAY, 1980
In the 1970's Bruce Davidson began compulsively riding the New York City subway to places like Coney Island, the Bronx Zoo, and the Lower East Side for inspiration. It was the beginning of what would become nearly a year of exploring the over 600 miles of subway tracks that crisscross the five boroughs of New York.
Thank you to our sponsors: UCR College of Humanities, Arts, and Social Sciences, and the City of Riverside.